This is a great recipe to help you get all the energy you need while nursing, but it's also easy to make so it won't take up too much of your precious time. You'll find a plethora of micronutrients to meet your's and baby's needs while nursing, such as iron, phosphorus, potassium, zinc, and vitamin A. Make a big batch and package separately so you can quickly heat it up and eat throughout the week.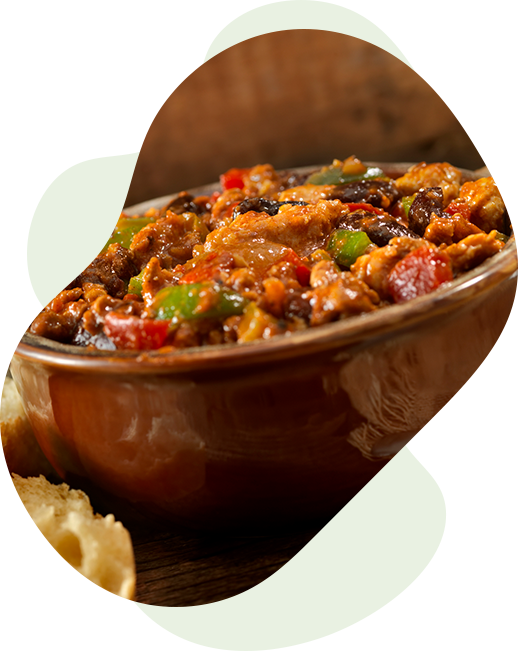 Makes 4 servings
30 minutes
INGREDIENTS:
• 2 zucchinis (medium, sliced into rounds)
• 2 sweet potatoes (medium, sliced into rounds)
• 3 tbsp extra virgin olive oil, divided
• 1 pound extra lean ground turkey
• 2 tsp turmeric
• 1 tsp cumin
• ½ tsp sea salt
• 2 tbsp tahini
DIRECTIONS:
Preheat the oven to 425°F.
Toss the sweet potatoes in 1 tbsp of the olive oil and spread out on a baking sheet. Bake for 15 minutes. Take the sweet potatoes out, flip them, and move to one side of the baking sheet.
Toss the zucchini in 1 tbsp of the olive oil and put on the other side of the baking sheet (or another one if no room). Put the zucchini and sweet potato back in the oven for another 15 minutes.
In the meantime, heat up the remaining tablespoon of olive oil in a skillet over medium heat. Add the ground turkey. Once the turkey is cooked through, add turmeric, cumin, and sea salt and mix well.
Turn off the heat, remove the sweet potato and zucchini from the oven, and divide among four plates. Drizzle tahini on top of each plate before serving.
* Adapted from Dr. Avena's forthcoming book, What to Eat When You Want to Get Pregnant.
1 min read

New Mom