This salad is simple and gives you the option to roast your beets or eat them raw. Either way, beets are a great source of iron, as well as folate, potassium, magnesium, and other important vitamins that are essential in very early pregnancy. You can turn this dish into a complete meal by adding some grilled chicken and goat cheese, or try adding some crushed walnuts or pumpkin seeds to give it some added crunch. Note: If you don't feel like having to prepare beets, you can use canned or prepackaged ones.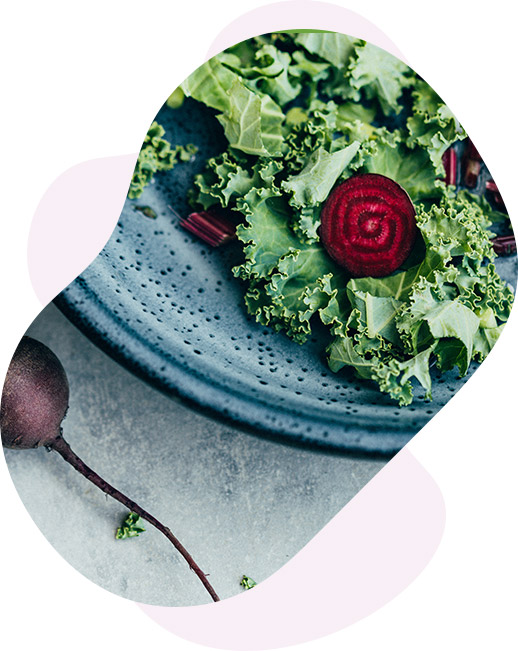 Makes 2 Servings
30 minutes
INGREDIENTS:
• 1 baseball-sized beet, scrubbed
• 2-3 tablespoons extra virgin olive oil
• 2 cups finely chopped raw kale (tough stems removed)
• Salt and pepper to taste
If you are eating your beets raw, be sure to peel off the skin and cut them with a potato or julienne peeler into long, thin strips (like "noodles").
If you are roasting your beets, you can leave the skin on if you like. Preheat oven to 400ºF. Cut beets in ½ inch cubes and toss with 1 tablespoon olive oil. Place on baking sheet. Cook for 10-15 minutes, until slightly tender. Allow to cool for 10 min.
Combine beets with kale in a large bowl and toss to coat with 1-2 tablespoons of olive oil. Add salt and pepper to taste. Serve as is or add toppings of your choice to complete your meal.
*Adapted from Dr. Avena's book, What to Eat When You're Pregnant.
1 min read

Trying to Conceive