All you really need for this dish is some salmon, potatoes, and your favorite herbs for a quick, easy, fertility boosting dinner. Salmon is an excellent source of iron, as well as omega 3 fatty acids, which help increase your chances of getting pregnant. Not to mention this is a great recipe to have on hand once you get pregnant, since omega 3s are essential to proper brain development in your baby.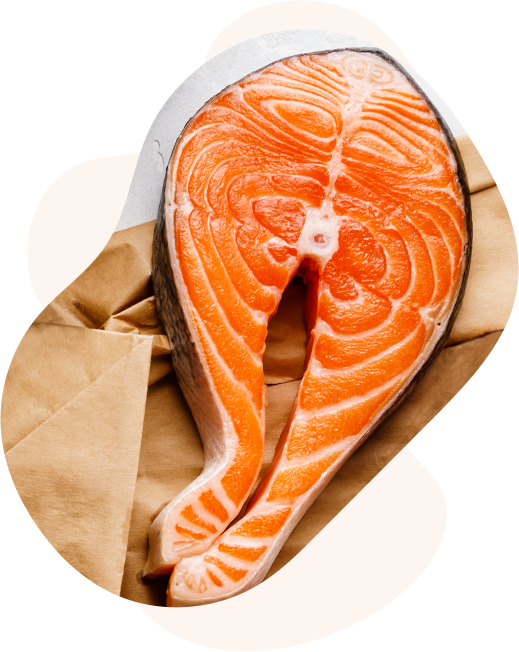 Makes about 4 servings
30 minutes
INGREDIENTS:
4 tablespoons unsalted butter or olive oil
1.5 to 2 pounds Yukon gold potatoes, diced
1 yellow onion, diced
2 stalks celery, diced
1 tablespoon fresh dill, chopped
2 teaspoons fresh thyme, minced
Salt and pepper to taste
1-pound cooked, flaked salmon
½ cup parsley, chopped
Optional: hot sauce for serving
DIRECTIONS:
In a large frying pan, heat up the butter or oil over medium heat. Add the potatoes and onions, sauté for about 1 minute until coated with butter or oil, then cover the pan to steam the potatoes for about 6 to 8 minutes. The potatoes should be almost tender. Add the celery and stir, then cover again for 2 minutes.
Uncover the pan and add the dill, thyme, and salt and pepper to taste. Continue to cook the potatoes and herbs for about 15 more minutes, stirring occasionally, until lightly browned.
Finally, add the cooked salmon and parsley and cook just until the salmon is heated through. Overcooking may leave the salmon dry and chewy. Serve immediately.
Adapted from Dr. Avena's forthcoming book, What to Eat When You Want to Get Pregnant.

Trying to Conceive