This dish is versatile (good for breakfast, lunch or dinner), and full of so many pregnancy promoting nutrients. Altogether, you'll find plenty of fiber, iron, B vitamins, magnesium, calcium, vitamin D (especially if you use portobello mushrooms), and potassium in this dish. We often think of oatmeal as a sweet or bland breakfast dish, but hopefully this recipe will show you that we can get the fiber from oatmeal without sacrificing taste. For a shorter cooking time, use rolled oats in place of steel cut, and add a medium boiled egg on top for a protein and calorie boost.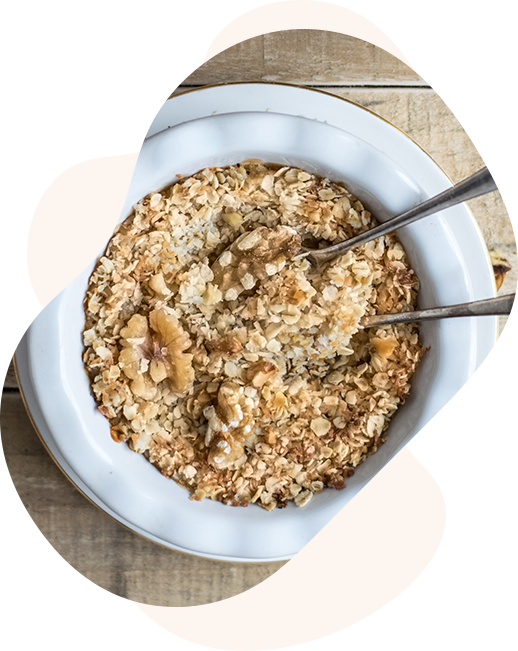 Makes about 2 to 4 servings
45 minutes
INGREDIENTS:
2 cups water (or 1 cup for rolled oats)
1 cup steel cut oatmeal
2 tablespoons olive oil
½ medium onion, finely sliced
2 cloves garlic, minced
6-8 ounces of any mushroom (cremini, shitake, portobello, baby bella)
3-5 sprigs of thyme, leaves removed, discard stems
⅓ cup chopped walnuts
Sea salt and pepper to taste
DIRECTIONS:
Bring water to boil in a pot, add oatmeal and cover. Let simmer for 25 to 30 minutes (for rolled oats, cooking time is reduced to about 5 to 8 minutes, depending on how mushy you like the texture).
Heat up the oil in a saucepan over medium heat, then add the onion and garlic. Sauté for about 3 minutes, then add mushrooms and thyme, cooking until the mushrooms are golden brown.
To serve, put the oatmeal in the pan to mix everything together, place in a bowl, and top off with chopped walnuts, salt and pepper.
Adapted from Dr. Avena's forthcoming book, What to Eat When You Want to Get Pregnant.