Good morning, Mommy! Breakfast is the most important meal of the day, especially for a new mom! Here are two simple recipes that take less than 10 minutes each to make that will give you essential nutrients you need to start your day right.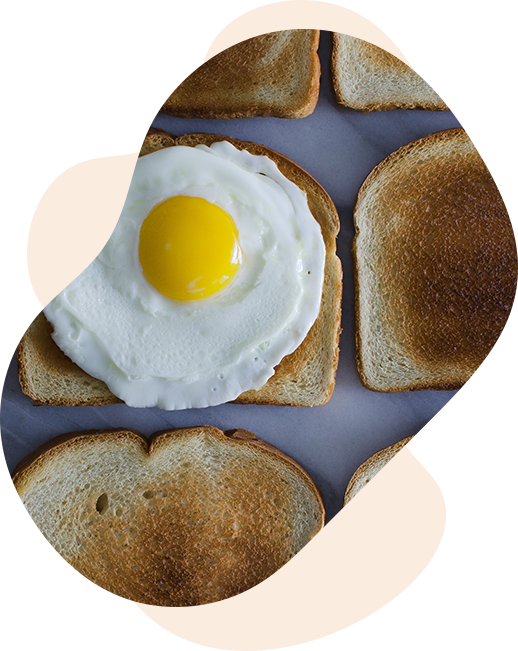 Easy fried eggs with toast and pear
Serves 1
INGREDIENTS:
1 tbsp extra virgin olive oil
2 eggs
2 slices whole-grain bread
1 pear
DIRECTIONS:
Heat a non-stick pan over medium-high heat. A drop of water should be able to sizzle upon contact. Lower the heat to medium, then add the olive oil. Tilt the pan so the oil covers all around the base.
Carefully add the eggs to the pan once the oil is hot. Be careful of oil splatters. Let the eggs cook for 2 to 3 minutes depending on how runny you like the yolk.
While the eggs are cooking, toss the bread in the toaster and slice the pear.
Once ready, transfer the eggs, toast, and pear to a plate and enjoy!
Winter Smoothie
Serves 1
INGREDIENTS:
5 baby carrots
1 frozen banana
8 ounces skim milk (or almond, soy, or hemp milk)
2 ounces low-fat yogurt
Blend all ingredients until smooth.