Walnuts are an excellent source of nutrients for your baby's growing brain, and a great food for you to snack on in between meals. They can be easily incorporated into trail mix, added to a salad, or simply eaten on their own. Just like all nuts, though, walnuts are high in calories, so remember to snack mindfully on this brain food. This recipe only uses one ounce of walnuts, but you can toast several ounces at once and keep extras on hand to sprinkle on other salads, or even eat on their own.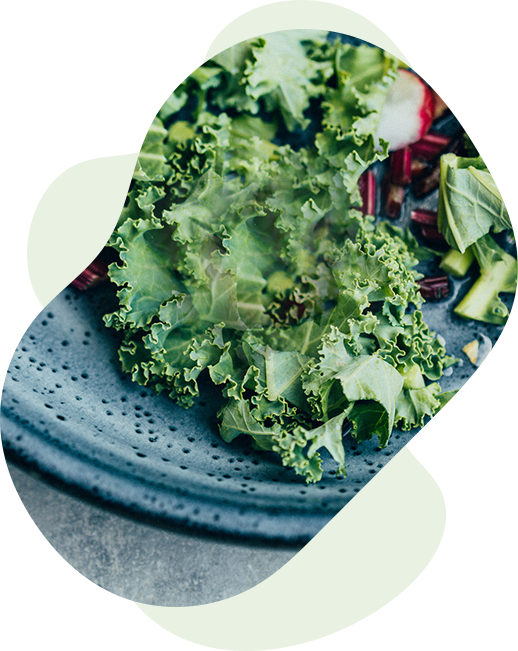 Makes 2 servings
30 minutes
INGREDIENTS:
1 ounce walnuts
1 cup frozen shelled edamame
¼ cup water
1 teaspoon extra-virgin olive oil
2 teaspoons red wine vinegar
1 teaspoon Dijon mustard
½ teaspoon salt
¼ teaspoon freshly ground black pepper
1 English cucumber, chopped
3 ounces baby kale
¼ cup sliced onion
DIRECTIONS:
Place the walnuts in a dry skillet over medium-low heat and toast, stirring frequently, until golden brown spots appear, about 8 minutes. Remove from the skillet and allow to cool in a small bowl.
Place the edamame and water in a microwave-safe bowl and heat on high for 2 minutes. Allow the edamame to sit for 2 minutes, then drain and allow them to cool to room temperature before adding to the salad.
In a large bowl, stir together the olive oil, vinegar, mustard, salt, and pepper. Add the cucumber, kale, onion, and edamame and toss with the dressing, then divide the salad between 2 plates. Top with the toasted walnuts.
Adapted from Dr. Avena's book, What to Eat When You're Pregnant.

Trying to Conceive